Ontario's Leading Grocery & Dairy Distributor
Serving independent retailers for over 30 years
The CJR Difference
Why CJR & DairyCentral
Choosing us as your preferred supply chain manager.
VARIETY OF PRODUCTS
Our 150,000 sq. ft. distribution center allows us to carry over 6,000 SKUs that include all the major brand names and several ones that are only exclusive to us.
EFFICIENT DELIVERIES
Our highly experienced professional drivers deliver your orders in a fast, efficient, and safe-manner; utilizing a well-maintained clean fleet of 60 refrigerated trucks.
PERSONALIZED SERVICE
We have a team of sales representatives that prioritize customer support. We also use tablet based ordering systems that ensure the accuracy of each order.
"I have been dealing with CJR for a few years now and so far have been pleased with the level of service, fill rate and delivery schedule. Sales team is great to deal with and if any issue arises they are quick to deal with them. I would recommend them."
"CJR is a true business partner. We work together to find win-win solutions for our customers. Through our partnership, we are able to create programs which drive customer traffic and improve business performance. I really appreciate their customer service response and are willing to the extra mile to ensure all our locations are serviced and will make good on any challenges in the business especially in ensuring supply. We truly appreciate the patnership we have developed."
A Proud DCI Partner of the Year Award Winner for 2021 & 2023
Learn more about our partnerships and achievements.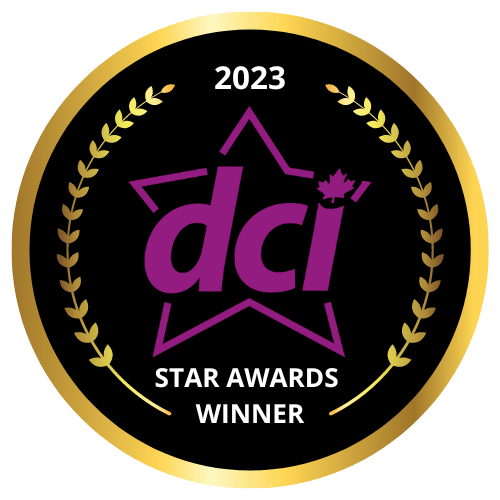 Ontario Distribution
Supplying Ontario With Quality Foods
CJR Wholesale Grocers is the preferred choice for restaurant owners, shops, and grocery stores across Ontario.
SUSTAINABLE FOCUS
Choosing Sustainable Practices
CJR Wholesale Grocers is constantly working to reduce emissions, lower our CO2 footprint, and work towards delivering a brighter future through environmental practices. kWh of electricity saved annually through solar energy Tones of C0² saved every 20 years Trees being planted as an equivalent Pounds of groceries delivered C0² free annually