10 Grocery Trends to Expect in 2019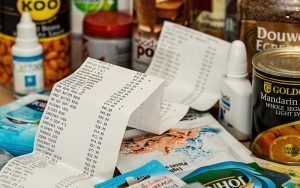 2018 proved to be a complex year for grocery retailers and food manufacturers, as disruptions are quickly changing the game in an industry that's notoriously slow to adapt. Here are the top trends that will continue to shape how grocery will look in 2019.
Rising prices
According to a Dalhousie study, the average Canadian household will spend $411 more in 2019 than in 2018 as food prices are projected to rise between 1.5 and 3.5 per cent. The rising transportation and commodity costs are forcing manufacturers and retailers to increase their prices, with vegetables leading the way as the highest price climb – between 4 and 6 per cent. 
Diet trends
It shouldn't come as a surprise that dietary restrictions are on the rise. A Nielsen study shows the number of people following specific diet plans has increased from 29 per cent in 2016 to 37 per cent in 2018. The increase in popularity of certain diets like ketogenic and paleo calls for high amounts of protein, so naturally, the protein supplement market is projected to increase as well. Similarly, vegan and gluten-free diets call for vegan options, which led to a 23 per cent increase in plant-based meat sales in 2018. Roughly one-third of Canadians are considering reducing their meat consumption in the next 6 months.
Natural wellness and health trends

Taking it a step further than simple dietary restrictions, naturally derived wellness additives will continue to grow in popularity in 2019, as functional foods are a top health trend. This includes things like turmeric, probiotic dairy, and CBDs. People are looking for foods that help them fill holes in their diet.
Ethical buying
Now more than ever, consumers are hyper-aware of how their food is sourced and which companies have and follow good ethical practices. 63 per cent of global consumers prefer to buy goods and services from companies that stand for a shared purpose, and whose company leaders stick to their company's ethos. Moreover, companies that have forward-thinking social values, and employ sustainable and positive environmental practices are far more likely to attract consumers, thus improving competitiveness. 
E-Commerce expansion
Grocery e-commerce is hugely prominent, with the rise in grocery delivery as well as major online retailers moving into the brick-and-mortar space to disrupt the industry. Consumers want convenience now more than ever, and it's clear that the grocery industry understands – more brick-and-mortar retailers are partnering with third-party companies to help expand their reach and increase the convenient options for shoppers. 
Higher demand for delivery
To expand on the previous point, consumers want convenience. Grocers are expanding their delivery services to include prepared foods and complete meals, which also means changing the way retailers develop their infrastructure. Expect the meal kit delivery market to grow in 2019, as well as monthly grocery subscription boxes. 
Change in how people shop
The way in which consumers shop in-store has shifted. Instead of stocking up on one long trip to the grocery store, people are making shorter, quick fill-up trips more often. Nearly half of consumers view shopping as a chore and want it to be as need-based as possible, rather than spending more time browsing through aisles. In fact, 10% of shoppers say they buy solely for the meal they're cooking that same day. 
Reinventing the in-store experience
Because of so many changes in the way consumers shop, grocery retailers need to create ways to maintain foot traffic. Some upgrades in big box grocery stores included prepared foods and dedicated eating spaces, enhanced department services, and smartphone integration related to deals, store navigation, checkout, and personalized offers.  
Revival of frozen foods
Frozen foods were in decline for the last few years due to the rising popularity of fresh foods, however, as consumers shift towards convenience and easily-snackable foods, manufacturers are getting them back into frozen foods with clever packaging and healthier ingredients. 
Stores as a health resource
With the overwhelming amount of information available to consumers in regards to health-consciousness and nutrition, some grocers have launched tools or specific small-store models designed to help shoppers learn and make better decisions at the checkout. 
Additional Sources:
https://www.winsightgrocerybusiness.com/wellness/new-years-resolutions-how-diet-trends-are-affecting-shelves-2019
https://www.supermarketnews.com/issues-trends/consumer-trends