Flexitarian Diets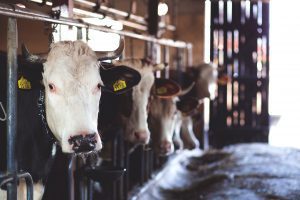 While veganism continues to climb in popularity, another consumer habit tends to be overlooked: the rise of ethical meat-eaters.
Over 65% of North American consumers are looking for what can be called "better-for-me" items. These include products that are better for the environment, animals, farmers or workers. Last weekend, the Annual Meat Conference in Dallas met to discuss how grocers can better reach consumers, in an industry that has begun to seem "off-trend." In Europe, meat consumption has been steadily dropping since the 1970s with a 4.2% drop in meat purchase since 2017. 
According to a report by Winsight Grocery Business, we're witnessing "a shift toward a flexitarian diet, or a mostly plant-based diet with limited amounts of meat and poultry." 
Of the shoppers interviewed:
86% identified as meat-eaters

10% identified as flexitarians
Of that 10%, a lot of consumers are of generation X and Z, which demonstrates an above-average interest in the future of individual health, concerns about environmental impact and animal treatment. Many consumers are shifting towards a plant-based diet because of concerns with reasons listed above, so words like grass-fed, organic and antibiotic-free, matter. Winsight's report says, "Seven out of every 10 shoppers believe humanely raised, free-range, grass-fed and hormone-free benefits the livestock."
That means, to keep shoppers interested in meat products, the food industry has an obligation to creating a more sustainable, ethical environment.