The Demand for Diverse Grocery Products in Canada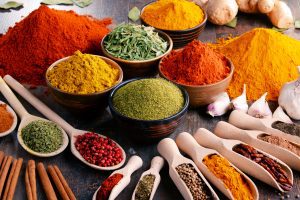 The demand for diverse grocery offerings is greater than ever. Currently, most traditional grocery stores offer an international or ethnic aisle, and communities, large and small, from Vancouver to Milton, Ontario are welcoming international grocery stores containing a vast array of product lines, produce and dry goods that are often unavailable through traditional vendors. Once the enclave of newcomers, international grocery stores and the diverse line of products they carry are now appealing to a larger demographic of consumers.
Canadians are ready to move beyond the sushi, samosas and shawarma and experience new flavours, textures and products. The shift away from generic categories of "Italian" food or "Chinese" food has resulted in consumers who are interested in regional or cultural categorization and specialities. Consumers are ready to look beyond the mainstream.
Consumer curiosity and demand for expanded global food offerings span demographics and includes both Millenial and Baby Boomer generations. A recent study found that "74% of Canadians like to experience other cultures through food and 72% believe flavour and spice-inspired meals help break the monotony of mealtime."
Traditional grocery stores like Loblaws recognizing this trend have announced that they will move away from the aisle-model where international products and flavours are segregated from similar products. Instead, they will be mixing these products into appropriate grocery zones. Consumers will find Harissa and Ras el Hanout logically amongst spices like Rosemary, Thyme and Sage.
As retail insiders predict that international grocery stores will continue to expand across the country, CJR Wholesale is proud to feature a diverse product line that will help satiate the Canadian appetite for novel, adventurous and different flavour profiles. Studies have shown that Canadians expect to have international offerings available at every grocery store — CJR can help with that.
Sources:
https://business.financialpost.com/news/retail-marketing/the-death-and-rebirth-of-the-supermarket-ethnic-aisle 
http://www.canadiangrocer.com/products-2/the-secrets-in-the-sauce-84512
https://www.cbc.ca/news/canada/british-columbia/taste-buds-are-changing-and-canadians-are-craving-more-variety-from-their-grocery-stores-1.5454735
https://climate.emerson.com/documents/dallas-%E2%80%93-food-industry-forecast-key-trends-through-2020-pt-br-3632778.pdf
https://www.foodserviceandhospitality.com/tasting-the-world-examining-trends-in-ethnic-cuisine/
https://www.insidehalton.com/news-story/9779569-this-new-milton-ethnic-supermarket-offers-specialty-grocery-items/