What's In-Stock for 2021?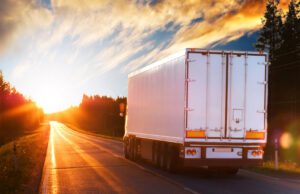 After a year filled with commotion, the consumer's choices this year will be all about alignment—nutrition that aligns with individual health needs, and food choices that align with values like sustainability and accessibility. Customers are more committed than ever to control what is in the product they're buying, what it's packaged in and how they're getting it.
You Are What You Eat
People are learning to be more aware of their mind-gut connection and are turning to good food to feed their brain and fuel their bodies. Wellness was an expanding trend before COVID-19, but the customer's concern rapidly increased by the unprecedented year of 2020. They are looking for need-specific, tailor-made products with mindful ingredients for immune function, among other things. The grocery industry has an opportunity and responsibility to provide these products that are in line with the customer's personal health goals.
Waste Not, Want Not
Consumers are judging products based on their packaging, making it obvious that it's not just what's on the inside that counts.
Unsustainable packaging may be a deal-breaker when it comes to the eco-conscious buyer's decisions.
What this means is we will be seeing an influx of companies investing in more compostable, biodegradable and returnable packaging, and less plastic across the board.
Customers are also looking more and more for foods grown locally and in season, keeping the environment and safety in mind. Produce, meat, and other foods can travel across numerous borders before finally landing in our homes which leaves many to think about all the people who may have come into contact with their food along the way. A shorter supply chain could translate to more transparency, which could ease consumer fears.
Due to climate change and the detrimental effect that excessive garbage is having on the planet, many customers are doing their part by choosing to purchase products that limit waste altogether, from farm to table.
Special Delivery.
2020 displayed a massive uptake in e-commerce with click-and-collect and delivery. Carolyn Levy, from HR services firm Randstad Technologies, says "as a direct result, the demand for warehouse workers to assemble those orders, and for delivery drivers to get the product directly to consumers, will remain strong. The importance of procurement and supply chain specialists—the people making sure the product gets to stores—will remain high."
The Globe and Mail also reported last year that Loblaw was considering closing one of its stores to public shopping and using it only to fill online orders and pickups due to the high demand.
Dalhousie University did a survey that suggests that hardly 4% of Canadians were even contemplating purchasing groceries on the Internet before the crisis. However, as of last April, 22% of Canadians are now considering getting their food shopping done online more often, as well as after the pandemic is over.
Today's shopper is becoming increasingly interested in not only the benefits of the product itself, but what it is sold in, where it came from, whether or not it's in season and how they can access it.