10 Food & Beverage Brands Canadians Love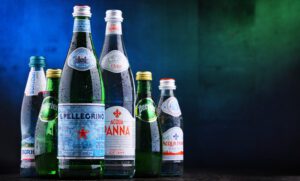 Supermarkets in 2020 are filled with an overwhelming array of products, all vying for consumer attention. But, when consumers find a brand they trust and enjoy, they tend to stay loyal for life. These are some of the most popular companies and products in the food and beverage space:
Kraft Heinz
Kraft Heinz has an incredible history in Canada, producing food that Canadians adore. The Heinz Kraft company is the third-largest food and beverage company in North America. In 2017 Statista reported that Kraft Heinz Canada ULC was the leading food and beverage company in Canada.
Nestlé
Nestlé Canada also has strong roots in Canada, not only do they produce great products but they work to reduce their environmental impact and improve communities. Recently, Nestlé Canada announced a new partnership with the NHL.
Tropicana
Tropicana expanded into Canada in 1991 and has become a refreshing breakfast addition. With "100% of your daily vitamin C is in every glass," Tropicana products have become a staple in the Canadian diet.
Pepsi Foods/Beverages
PepsiCo's product portfolio includes a wide range of enjoyable foods and beverages. PepsiCo Canada has also made an impact by supporting Canadians affected by COVID-19 across the country. The PepsiCo Foundation announced multiple initiatives to support Canadian communities during the COVID-19 pandemic.
Coca-Cola
Coca-Cola arrived in Canada over 120 years ago. One of their original facilities was located near Trinity Bellwoods Park. With such a strong involvement in Canada, it is no surprise that their iconic soft drinks are an absolute customer favourite.
Fiji Water
Co-founded by Canadian businessman David Gilmour, Fiji Water is committed to investing in its communities and the environment. It's also considered Earth's Finest Water®. 
Hershey
Hershey's Chocolate is a classic treat for every candy lover. It is also North America's largest chocolate manufacturer. Hershey continues to create fun, exciting, and unique flavours for Canadian chocoholics.
Gatorade
Under the umbrella of PepsiCo Canada, Gatorade has been quenching the thirsts of athletes for years. Their variety of flavours meet the demands of a huge customer base and have dedicated numerous resources to education in the areas of exercise, sports science and nutrition.
Perrier
Perrier Sparkling Natural Spring Water has delighted beverage seekers for generations. The blend of carbonation and minerals is responsible for a world-famous taste. Perrier continues to surprise and delight with new flavours and products.
Minute Maid
The Coca-Cola-owned brand has been serving Canadian families since 1950 and is a "highly trusted brand."  Minute Maid boasts a number of flavourful juices that have become a classic and delicious delight, enjoyed by many across North America.
Other trends to keep an eye on include non-alcoholic beers. Brands like Heineken 0.0 and Molson Coors Edge have made a splash since 2019. Read more about it here.
Canada plays host to an acclaimed line-up of food and beverage brands and we at CJR Wholesalers are extremely proud to distribute them.